Happy Pride!!!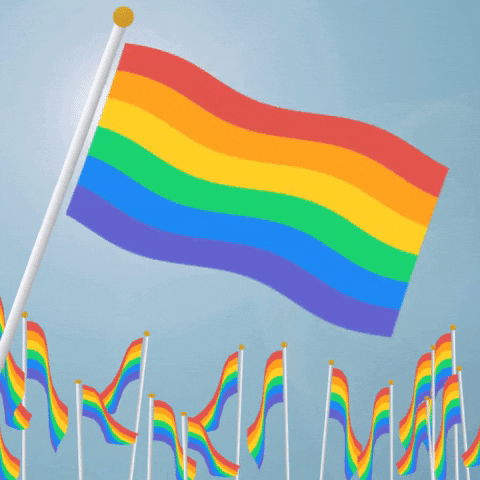 Now that all the
Superpowered Love Books
I already wrote are back out in the wild (yay!), the new stuff is finally getting lots of attention. I've got two projects in the pipeline. One is a contemporary--my first novel-length one ever!--called THE RISE OF VIRGINIE. It's about would-be rock stars in a small town... my hometown, as a matter of fact. I wrote it on request from a friend and editor, Raven McKnight. It was meant to be a short story Christmas gift and... uh. I started reading Johnny Marr's autobiography (SET THE BOY FREE--so good) and this movie about Oasis came out and I was listening to the Clash a lot. What can I say? Stories happen :D
More on that soon, but it's in the early editorial stage. Keep an eye out for a cover reveal in the next few months! I cannot wait to share it.
Also, Superpowered Love 9: UNDER SIEGE is in the works. Draft 1 is halfway written, and I'm so excited to have it up and running. I've been dying to write it for years now, literally since LOSING BETTER came out--because it features the voice of Kieran Hooper, he of the occasional threesome, as he finds his own superpowered babe. As the series comes near to its close (11 books, so only a few more to go!), things are starting to come to a head for the Awakened and their secret world just beneath the surface of ours. Prepare for explosions.
That's the progress update for the moment, but keep an eye out for an upcoming
newsletter
complete with another giveaway (every time!), this time for something a little different. I'm running on a laptop I generally use just for writing (dead pc D:), so my resources are limited. Bear with me, please!
That said, I'm so excited for this year's Coastal Magic--my first! I've been dying to go, but my timing was always off. Finally, this February, I get to chill on the beach with other authors and readers and talk romance! Yay!
Join us, if you can!